Christmas is just around the corner, and if you're like me and haven't finished shopping yet, you're probably already getting anxious about what to buy your friends and family. As the deadline draws nearer and nearer, I thought I would provide my readers with some helpful suggestions for some last-minute Christmas gift ideas sure to please anyone this holiday season.
Whether your giftee is a hunter, a potential deranged lunatic, or at the top of his 2nd grade class, a crossbow is a great way to teach patience, vengeance, and dramatic breath-holding. Secret militia headquarters map sold separately.
The perfect gift for a significant other, a family of wolves signifies the most important thing in a relationship: commitment. And nothing says commitment like family. Your special someone will feed, care for, train, and hunt with these majestic beasts in an increasingly difficult struggle for dominance, eventually culminating in a violent battle where the alpha is unquestionably established-- just like romantic relationships! Whether you train them to hunt birds, small children, or sparkling vampires, a family of wolves is the perfect way to say "I'm willing to chew open a caribou ribcage for you" this holiday season.
A healthy lifestyle doesn't have to wait until January 1st to begin- why not start a week early by getting your giftee a tasty slab of ground turkey? Add packets of relish, ketchup, soy sauce, honey, or Sweet & Low for an easy stocking stuffer that will perfectly complement your delicious and thoughtful gift! Cook thoroughly before eating.
Whether your loved one is a 4 year old child or a fan of the Wu Tang clan, he or she will love having Teddy Ruxpin around to recite all our favorite stories or songs. And because Teddy Ruxpin is literally a mouthpiece for corporate America, you can make him say anything you want! Popular choices include Dr. Martin Luther King Jr.'s "I Have a Dream" speech, Richard Pryor albums, 2 Live Crew singles, or Screams of Halloween! Tapes sold separately.
5. Orthopedic shoe insoles
I tried to think of a joke for these but they are seriously just fucking awesome. Go get some for yourself and everyone you know.
With the economy going to hell in a handbasket, self-reliance is becoming increasingly important. And when the world financial system finally collapses and everything goes to shit, you and your loved ones will be sitting pretty in your panchos, sarapes and blankets, lovingly crafted with hours of finger-numbing, tedious labor, thanks to your thoughtfulness! Spinning wheel not included. Some assembly required.
Trophies are a popular addition to any home decor and make for a great conversation piece, and what better trophy to proudly display than the severed skull of the universe's most feared hunter, The Predator? Assuming you can defeat the Predator's active camouflage and infrared heat tracking system without having your own skull and spine ripped clean from your body in a primal display of intergalactic violence, you can rest assured that your giftee will be both delighted and terrified when you present the head of mankind's mortal enemy on a pike this December 25th!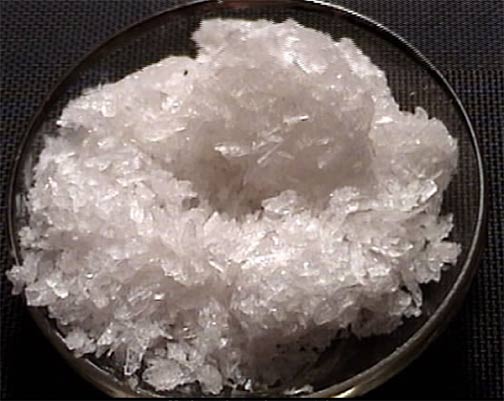 One of the worst things about the holidays is how quickly they seem to fly by. This year, why not help your loved ones enjoy every minute of the holiday season by giving them the gift that will let them stay awake to experience every minute of the holiday season! Just like the Grinch when he saw the people of Whoville singing around the tree, your giftee's heart will surely grow 3 sizes that day, and possibly more, as acute hypertrophic cardiomyopathy is a potential side effect or "bonus gift" you can give them. Remember to leave $600 for Santa Claus, under the lid of the toilet in the men's room at the Denny's by the highway. No cops. And remember, Santa hates when his money isn't in nonsequential bills! Seriously though, don't fuck this one up. Adult supervision required.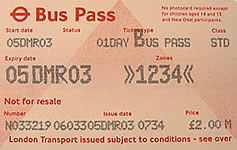 Every year, Lexus puts out a stupid Christmas commercial where some rich white lady comes outside and opens her eyes only to find an expensive-ass Toyota with a giant ugly bow on top of it. Now you can provide your own lower-middle-class version of this dream with a bus pass from your local transportation authority. The gift that keeps on giving, your giftee can experience the highs and lows of bus ridership all year round, from the sweaty exhaust fumes leaking through the urine-stained bus floor in the summer to being groped by a homeless man during the winter, any giftee is sure to love their ticket to exploring the main streets and accessways of their local corner of the world!
10. Millard Fillmore Cardboard Cutout
Your loved one is sure to love this fitting tribute to America's 13th President! Now you can celebrate President Fillmore's myriad contributions to American democracy, including admitting California as a free state, settling the Texas boundary, granting territorial status to New Mexico, and abolishing the slave trade in the District of Columbia. Caution: not recommended if the intended recipient is strongly aligned with the Northern Whig party.
11. Drug Cartel protection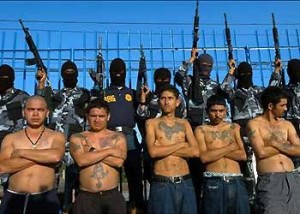 Times are tough, and things are getting tougher every day as belts tighten all across the globe. Why not protect your loved ones from financial uncertainty in the days to come by providing them with the one thing everyone could use more of-- security. And nothing is more secure than the protection of Mexico's most powerful narcocorridos! Whether you choose the Sinaloa cartel or decide that Los Zetas are the folks for your giftee, buying protection from the drug cartels will ensure that your loved one remains safe and prosperous throughout the tough times ahead, even if it means beheading their enemies in order to send a powerful message about loyalty, timely payment of debts, or even a definitive answer to Team Edward vs. Team Jacob. This gift may be near the higher end of the price range, but it's well worth the investment. Si no estás con ellos, estás contra ellos!
Hopefully these gift ideas help you ensure that everyone you're close to has a great holiday season filled with warmth, love, and awesome gifts. Merry Christmas!